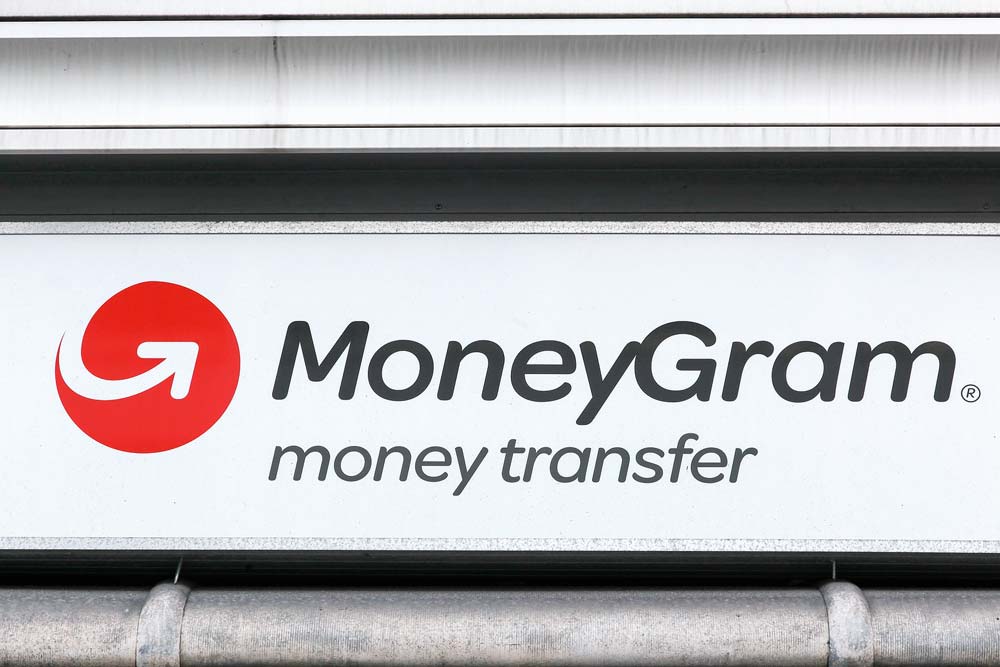 Sending and receiving money (all over the world) is made easier with MoneyGram. Continue reading to learn more about MoneyGram and discover how you can find a MoneyGram near you.
The History of MoneyGram
MoneyGram was initially formed as a subsidiary of Integrated Payment Systems Inc in 1988. In 1996, Integrated Payment Systems renamed to MoneyGram.
Fast forward a few years, and MoneyGram was acquired by a company called Travelers Express, which then became MoneyGram International in 2004.
MoneyGram has its headquarters in Dallas, Texas, and runs its operations center out of St Louis Park, Minnesota.
MoneyGram Company Values
In 2013, MoneyGram started a charity organization, MoneyGram Foundation, which empowers children around the world. The charity leverages funding from the MoneyGram company (as well as outside donations) to provide a better future for children through educational opportunities.
About MoneyGram
What MoneyGram services are near me?
MoneyGram provides many financial services that allow you to send and receive money all over the world. Depending on the location, these services include:
Cash pickups
Receiving cash
Receiving money to a bank account
Sending money online
Sending money in person
Sending money to a bank account
Sending money to a mobile wallet
Sending money to an inmate
Paying healthcare bills
Paying child support
Topping up mobile phone credit
Loading prepaid cards for online shopping
Purchasing money orders
MoneyGram Payments
How do I receive money from MoneyGram?
When picking up a MoneyGram payment, you need to bring identification that displays your full name (as per the transfer). This identification can be in the form of a passport, driver's license, or other national identification. You also need the reference number of the payment, which the sender has access to.
MoneyGram agents can use the reference number to find your payment, check your identity, and give you your cash!
How do I send money with MoneyGram?
You can easily send money online with MoneyGram by using their website. You will need to create an account, verify your identity, and then you can send money with a debit/credit card or direct transfer from a bank account.
If you want to send money in person from a MoneyGram store, you will need your identification, a copy of the recipient's name and address, and the amount of money that you wish to send.
MoneyGram Locations
Where are MoneyGram locations near me?
MoneyGram is available in more than 200 countries and territories, with 70 of those also providing MoneyGram digital services. If you need to find a MoneyGram near you, it's extremely easy by following one of these steps:
Try using the map at the top of this page. There's already a "MoneyGram Near Me" search built-in, so you just click the button to activate and find locations nearby.
Another option is through the homepage of the MoneyGram website. From here, you can click on the "Find a Location" tab.
You can type in "MoneyGram" into Google Maps, and Google will show a list of locations near you.
As of August 2020, MoneyGram is not available in the following countries:
Myanmar
Cuba
North Korea
Iran
Iraq
North Korea
Lebanon
Sudan
Syria
MoneyGram Operating Hours
Is there a MoneyGram near me open now?
MoneyGram has different opening hours, depending on the location of the store. You can find out if a MoneyGram near you is open now by following the instructions in the MoneyGram Locations section above.
Is there a 24 Hour MoneyGram near me?
MoneyGram processes transfers and payments 24/7, but some stores allow in-person pickup 24 hours a day. This is extremely convenient if you work long hours or need money quickly (in case of an emergency).
Again, you can check if there are any 24 hour MoneyGram stores near you by searching the stores in your area using the steps above.
MoneyGram Places Near Me
Is there a Walmart MoneyGram near me?
Walmart makes sending and receiving money easy as well by leveraging MoneyGram's services. You can use Walmart to send and receive cash, pay bills, and purchase money orders.
Here's how you can find a Walmart near you:
On the Walmart website, use the Store Finder and type in your location to find your local store.
Using Google Maps, type in Walmart, and use the GPS location services to find your closest store that offers MoneyGram services.
Is there a MoneyGram center near me?
You can find a MoneyGram center by following the instructions under the MoneyGram Locations section above. There are a variety of stores that partner with them (similar to Walmart).
MoneyGram vs. Western Union
Should I use MoneyGram or Western Union near me?
MoneyGram and Western Union are two of the most popular international remittance services in the world. If you're trying to decide between using a Western Union or MoneyGram near you, here's some additional info:
Western Union is the most popular money transfer service in the world. It has more than 550,000 stores in 200 different countries.
Both Western Union and MoneyGram offer extensive coverage, flexible options for sending and receiving money, complicated fee structures, and similar exchange rates.
MoneyGram tends to have more straightforward fees. However, Western Union offers more payment processing options.
Whether MoneyGram or Western Union is a better option generally depends on the country you want to use it in. Exchange rates and fees vary depending on location, so it may be worth checking out a comparison tool for your specific country.
Contact MoneyGram
If you would like to contact the Customer Care Center of MoneyGram, you can do so by calling 1-800-926-9400.
When calling for assistance, it's customary to provide your name and address, contact details, and details of the problem.