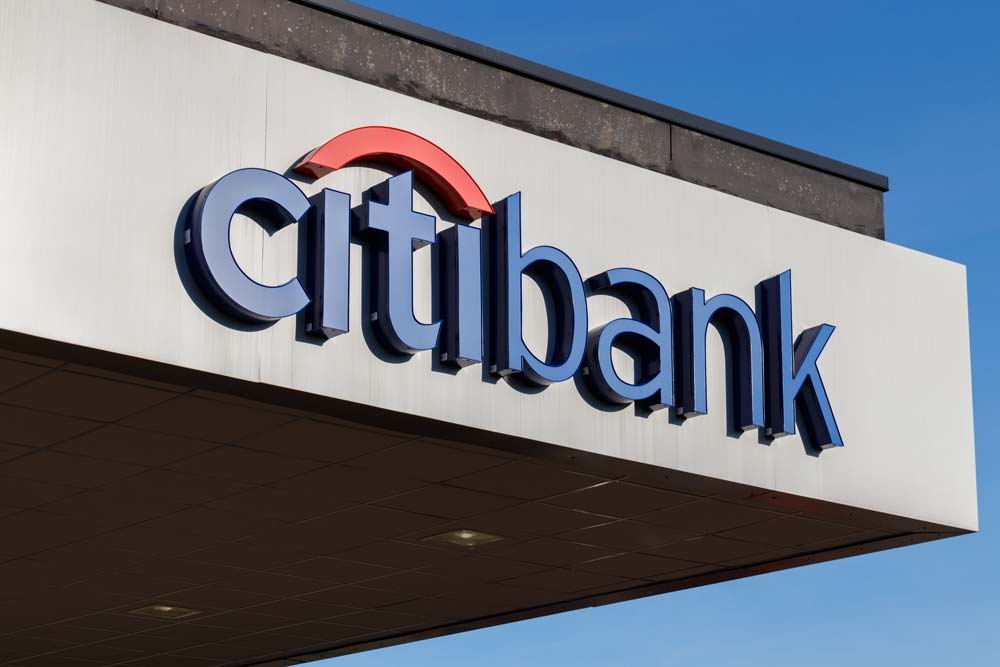 Citibank's mission is "to serve as a trusted partner to our clients by responsibly providing financial services that enable growth and economic progress". Their services fall under four main categories:
Credit
Banking
Lending
Investing
Citibank works with individuals and families to help them make purchases (including everything from cars to homes to groceries), to help them plan for their children's educations (along with their own retirements), and to help them make wise investments through stocks and bonds. The bank also assists companies, providing commercial loans to large and small businesses that lead to growth and job opportunities in communities. Finally, the bank works with all levels of government to provide financing for infrastructure projects such as roadways, public transportation, housing, schools, and other public works.
Citibank's History
Citibank, a subsidiary of Citigroup, was first founded in 1812 as the City Bank of New York. Although the bank was nicknamed Citibank in the 1860's (after they adopted it as their wire code address), the City Bank of New York would not formally change their name until 1976. Citibank has a rich history—trailblazing in the financial realm, dabbling in foreign affairs, and impacting the lives of everyday people.
When it was founded in 1812, the bank quickly became intertwined with the ongoing War of 1812 by financing war bonds. In 1831, the bank was the site of one of America's first bank robberies—the two thieves made off with tens of thousands of dollars and hundreds of gold doubloons. In the 1860's, the bank once again helped finance a war, this time underwriting $50 million in war bonds for the Union during the American Civil War. By 1894, Citibank had grown into the largest bank in the United States. In 1897, Citibank made history again as the bank opened the world's first foreign exchange department and received a five-million-dollar deposit from the United States government (to be given to Spain for the acquisition of the Philippines).
As the world transitioned in the 20th century, Citibank did too. In 1914 they became the first US bank to have an overseas location when they opened a branch in Buenos Aires, Argentina. In 1967 Citibank launched their first credit card, known as the Everything Card. In the 1970's Citibank was one of the first banks to introduce automated teller machines, or ATMs, as we call them.
Today, Citibank sponsors sports teams known and loved around the world. Citi Field (home of the New York Mets) is sponsored by Citibank, as is the Washington Open tennis championship. Citibank remains a popular banking choice for many Americans, continuously offering cutting edge financial services and tools.
Citibank Locations
Is there a Citibank near me?
Is there a Citibank branch near me?
Citibank has nearly 2,700 branches worldwide. Over 700 of those branches are in the United States, concentrated primarily in New York, Chicago, Los Angeles, San Francisco, Washington D.C., and Miami. Citibank has nearly 1,500 branches in Mexico, and the remaining branches are scattered in Poland, Russia, India, the United Arab Emirates, and 13 other countries.
If you'd like to open a savings or checking account, obtain a personal/auto/ home loan, or meet with an investment advisor, you can call your local branch to schedule an appointment (or simply walk-in). At a banking branch, you can also deposit cash or checks and make withdrawals.
To find the location nearest you, scroll to the top of this page and click the "Use Current Location" button on the embedded Citibank Near Me map. If you're looking for a branch in a particular city or region, you can head to Citibank's website. Once there, click on the "ATM/Branch" tab at the very top to navigate to the location finder. Type in your desired city or zip code, and it will populate a list of branches in the area.
Is there a Citibank ATM near me?
Citibank cardholders in the United States have access to more than 65,000 fee-free ATMs nationwide. Customers can access an ATM at their nearest Citibank branch or other popular locations, including Target, CVS Pharmacy, Rite Aid, Walgreens, and Duane Reade. Citibank customers can also use any ATM with the Allpoint or MoneyPass logo displayed (without incurring any fees).
Using our map at the top of the page, you'll be able to quickly find a branch where you can complete your transaction with the assistance of a teller or an ATM. If you'd rather visit the Citibank website, you can use their location finder as described above to locate a nearby ATM by applying the ATM filter.
Is there a Citibank ATM check deposit near me?
To determine if an ATM near you offers check deposit, you'll need to perform a search on the Citibank website and click "Show Details" to see what functionalities your selected ATM provides. Please be aware that some of the ATMs at participating retail locations will have limited functionalities and may only offer cash withdrawals. Depending on your needs, you may be better off visiting a branch.
Citibank Hours
What are Citibank's hours near me?
Most Citibank locations are open Monday through Friday from 10am to 5pm to assist you with your banking needs. Some locations may offer later hours through their drive-up window only. On Saturdays, they are only open from 10am to 1pm. On Sundays and all bank holidays, Citibank locations are closed. To verify your location's hours, please call or visit their website.
Contact Citibank
If you'd like to contact Citibank customer service, you may do so in several different ways.
Chat with a customer service representative online by signing into your online banking account.
Send a message via the Citi Mobile app.
Call them at 1 (800) 374-9700.
Submit an inquiry by mail. To do this, visit the contact us page and click on "Connect by Mail" to find the appropriate mailing address.
Citibank Jobs
If you would like to apply for a job with Citibank, you can visit their employment opportunities page to search and apply for jobs, learn more about what it's like to work for Citi, and explore their university programs and resources.
Sources:
https://en.wikipedia.org/wiki/Citibank
https://online.citi.com/US/login.do